Eco-Tourism & Bear Conservation
Picchio (meaning woodpecker in Italian) has been operating 'Nature Tours' and 'Black Bear Conservation Management' based in Karuizawa, Nagano.
We have been operating wildlife watching tours such as Bird Watching, Flying Squirrel Watching, Wildlife Night Drive and Japanese Serow Watching, since its launch in 1992.
Also, we have been doing over-twenty years of "Asiatic Black Bear Conservation Management" in corroboration with Karuizawa-town council since 1998, which focuses on the management of each individual bear using radio collars and trained bear-dogs. The town has been successful to minimise the damage from bears as little as possible despite a challenging situation where human residential areas and bear habitat overlap. This endeavour to co-exist with wild bears has been attracting world-wide attentions in recent years.
We are not just a tour operator but a wildlife conservationist, which makes us a unique company.
From 2019, we have started nature tours in Shiretoko, World Natural Heritage, an area that represents the rich nature of Japan and we hope to spread its greatness not only throughout Japan but also all over the world.
We bring a new wave to Shiretoko, with our experienced guiding skills and knowledge about nature cultivated in Karuizawa for over 20 years.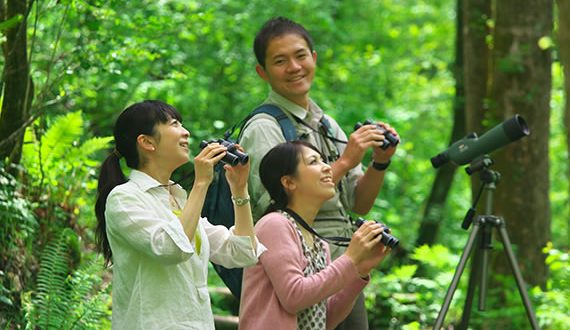 Enjoy one or more of the many tours we offer for a great opportunity to understand and appreciate nature of Japan. You can support our conservation activities by participating in our tours as part of our profit is used for the purpose.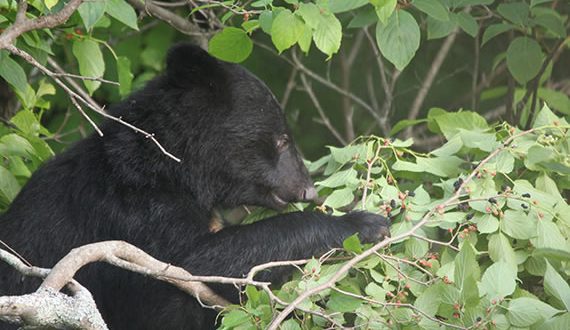 Our wish is to create "a Town where both humans and bears can live together".
To protect people's safety and
To keep bears for our future generations.
Picchio aims for this co-existence and is taking actions to achieve these goals.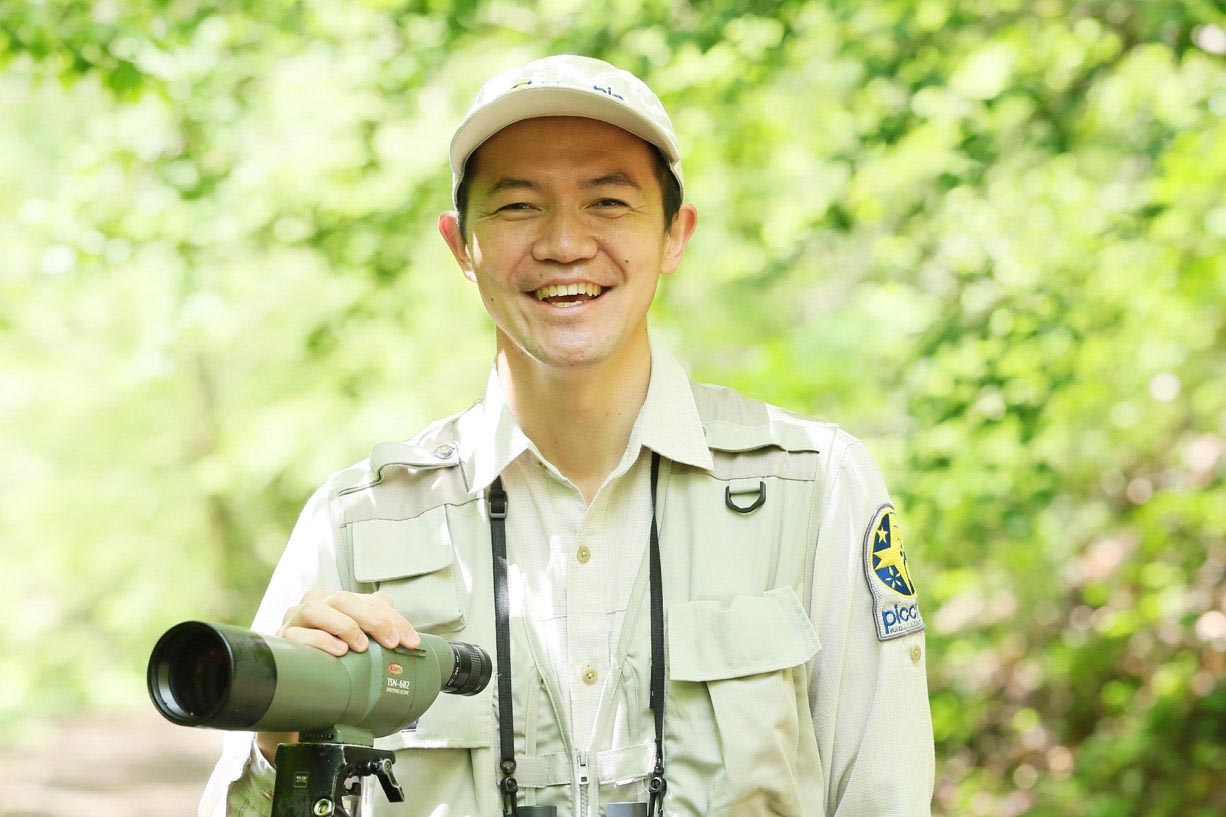 Our experienced and nature-loving naturalist guides will let you have great experience in Shiretoko.
History of Picchio

Picchio is not only an eco-tour operator. We are trying to protect wildlife by conserving wild animals such as Asiatic Black Bears.
By both activities, eco-tour and conservation, we have been rewarded many prizes such as 1st Grand prize of Ecotourism Award by the Ministry of Environment of Japan.
<History>
1992
Launched "the Wild Bird Research Centre" (Picchio predecessor)
1995
Rename the Wild Bird Research Centre as Picchio.
Started Giant Flying Squirrel tour ("Giant Flying Squirrel Watching").
1998
Started Black Bear Management.
2000
Entrusted with the bear management by Karuizawa town council.
2002
Invited Ms. Carrie Hunt from Wind River Bear Institute (WRBI), the U.S.A
2003
Started Up Picchio Inc.
2004
Launched NPO Picchio
Japanese First Bear-dog training
2006
Held the 17th International Bear Conference in Karuizawa
2009
Achieved Zero damage to public garbage bins by bears.
2015
Welcomed the 2nd generation bear-dogs, Tama and Nanuq from WRBI
2017
Launched Bear-dog breeding project
2018
First successful breeding of bear dogs in Japan. Rela and Elf has been chosen for the next generation bear dogs.
2019
Started nature tour guiding project in Shiretoko, Hokkaido.
<Award>
2005
The 1st Ecotourism Awards, Grand Prize (Prix)
The Ministry of the Environment
2006
eco japan cup, Social Eco-Business Award
The Ministry of the Environment
2007
Alright! Nippon Awards selection
The Ministry of Agriculture, Forestry and Fisheries
2010
Central Japan Creative Future Award, Prize for Excellence
The Ministry of Land, Infrastructure, Transport and Tourism
2011
The 2nd Biodiversity Japan Award, Excellence Award
AEON Environmental Foundation
2017
The 3rd Japan Tourism Awards, Business category selection
Tourism EXPO Japan
2018
The 4th Japan Tourism Awards, The Japan Tourism Award for Responsible Tourism in collaboration with UNWTO (United Nations World Tourism Organisation)
Tourism EXPO Japan
2019
Registered to UNWTO