Welcome to World Natural Heritage "Shiretoko"
Shiretoko is one of the most precious places on Earth where primeval nature has been preserved until this modern age. The harsh landscape created by volcanic activity is a natural fortress against human activity and has protected the nature and wildlife living there for hundreds of years.
In July 2005, Shiretoko became a World Natural Heritage, having been valued for its outstanding 'life-interaction' between terrestrial and marine ecosystems, starting from phytoplanktons brought by seasonal sea ice (ice algae), as well as its global importance for diverse species including world-widely threatened Steller's Sea Eagles.
Shiretoko supports various wildlife and their habitat; one of the highest population densities of Brown Bears in the world; regularly-visiting packs of Orcas; Sperm Whales, one of the largest predatory mammals; birds of prey including White-tailed Eagles and rare Steller's Sea Eagles, which are found only in the Far East; and one of the largest habitat of endangered Blakiston's Fish Owls. Due to this wonderful diversity of wildlife, Shiretoko is a destiny place for wildlife watchers in Japan.
Enjoy your time here in the World Natural Heritage Shiretoko!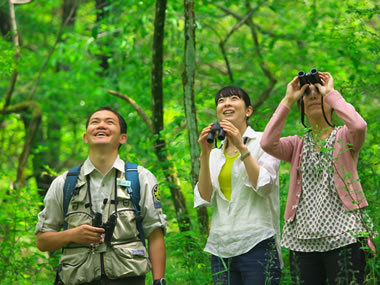 About Picchio
Enjoy one or more of the many tours we offer for a great opportunity to understand and appreciate nature of Japan. You can support our conservation activities by participating in our tours as part of our profit is used for the purpose.
Detail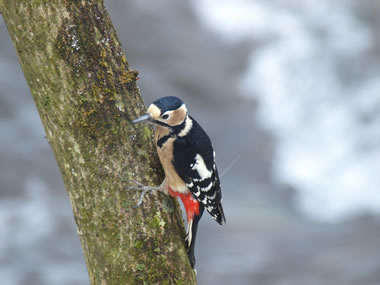 History
Picchio has been operating 'Black Bear Conservation and Management' and 'Nature Tours' based in Karuizawa, Nagano since it's launch in 1992.
Detail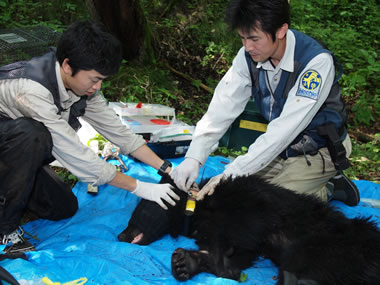 Our Team
We currently have more than 10 professional guides who specialize in wildlife and 4 professional bear specialists at the same time.

To preserve and keep the precious nature of Shiretoko for our future generations, we at Picchio hope to spread the value of 'life intersections' through our wildlife watching tours.
Please enjoy encounters with various wildlife in Shiretoko!