Drift Ice Walk in Shiretoko is a special activity that allows you to fully experience the winter nature of Shiretoko. When does the drift ice season begin, and when is the best time to experience it? In this article, we will introduce the best season of Drift Ice Walk in Shiretoko.
Starting Period :
The starting period of "Drift Ice Walk" depends on the condition of the drift ice's approaching period. Typically, the drift ice begins to approach to the coast from late January to early February each year. During this time, the sea around the Utoro area of the Shiretoko Peninsula is covered with ice, providing a spectacular and breathtaking scenery to enjoy.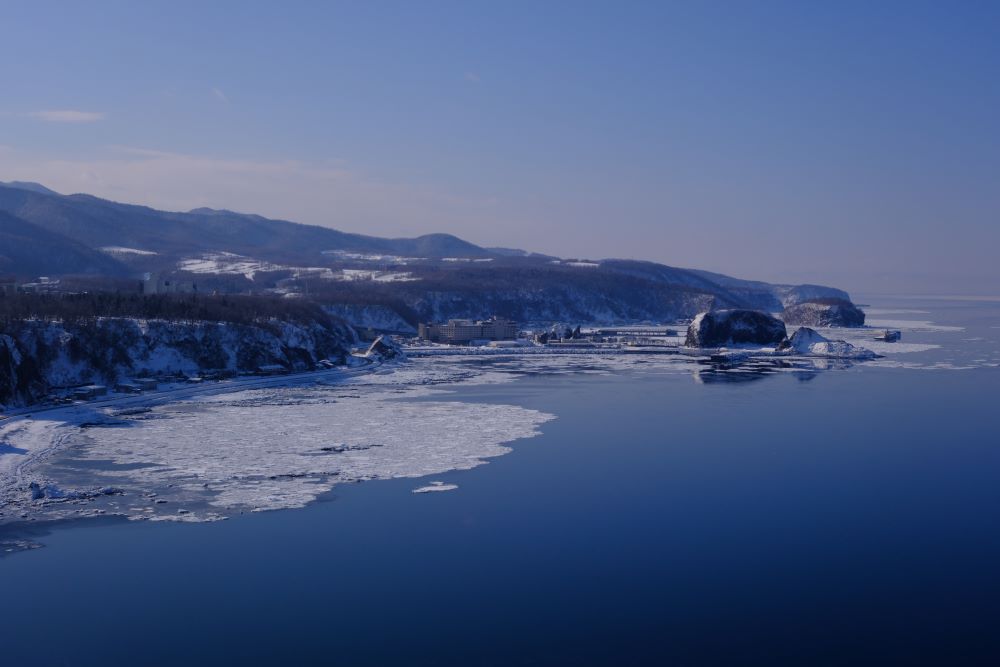 Best Season:
The best season for the "Drift Ice Walk" is from mid-February to early March. During this period, the drift ice is stable and allowing you to walk further out. You can also enjoy the stunning and intricate beauty created by the ice formations during this time.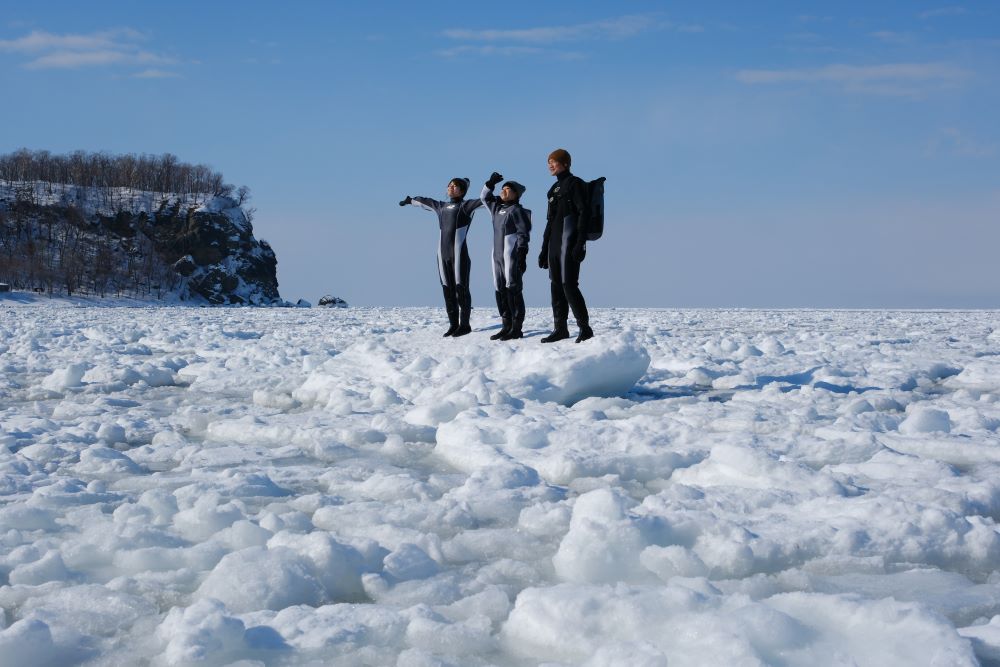 Picchio Shiretoko presents the 'Drift Ice Walk 360°', where you'll wear specialized dry suits and be safely guided onto the ice by experienced guides. But the true essence of the tour goes beyond just walking!
The theme of the tour is '360°.' Using items like sea glasses, you can peer into the world of marine life, both above and below the water's surface. If you're lucky, you might even have the chance to encounter these creatures in their natural habitat.
This is a unique experience tour that can only be enjoyed during the coldest, most stable period of the ice, lasting just a month and a half. It's an essential activity when visiting Shiretoko in winter.
We look forward to your reservations!
<Picchio Shiretoko>
Winter's popular activity, the Shiretoko Drift Ice Walk, is now accepting reservations! For more details, please refer here.
"Picchio" is the Italian word for "woodpecker," the name of a wild bird that inhabits forests. We believe in preserving forests and their flora and fauna for the future, with the aim of enhancing the value of these forests. As part of our efforts to make more people aware of the positive value of forests inhabited by diverse wildlife, we organize nature experiences and activities in Shiretoko, where you can enjoy encounters with exciting flora and fauna through nature tours and more.
Visit our website: https://shiretoko-picchio.com/en/