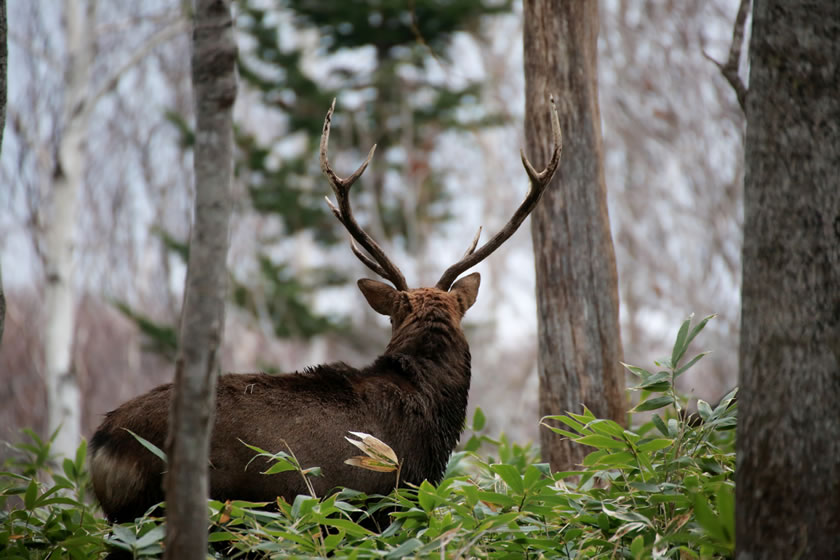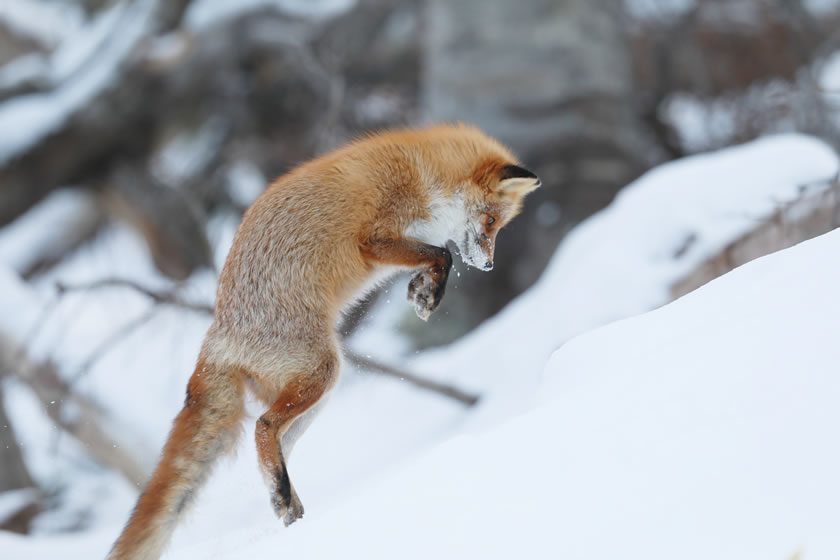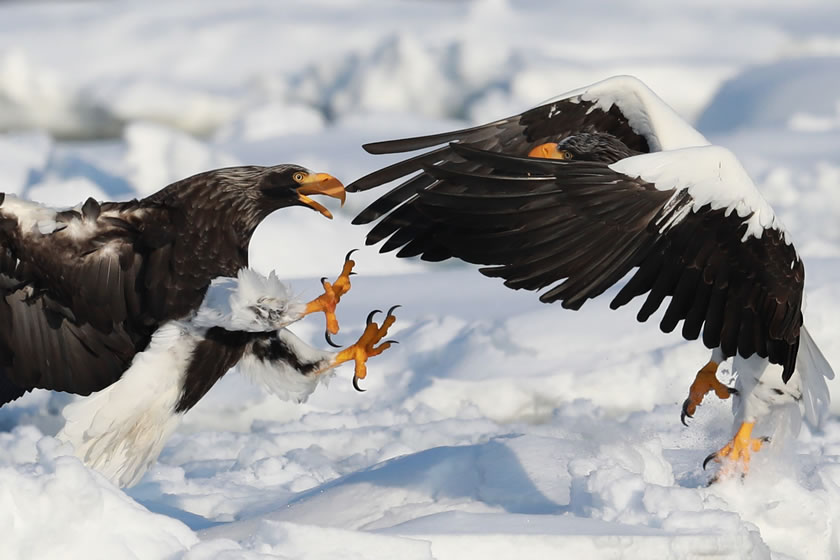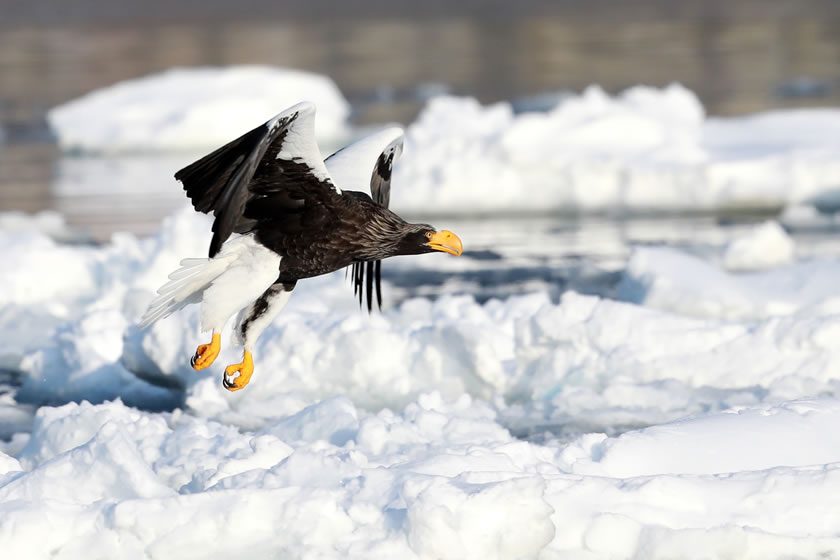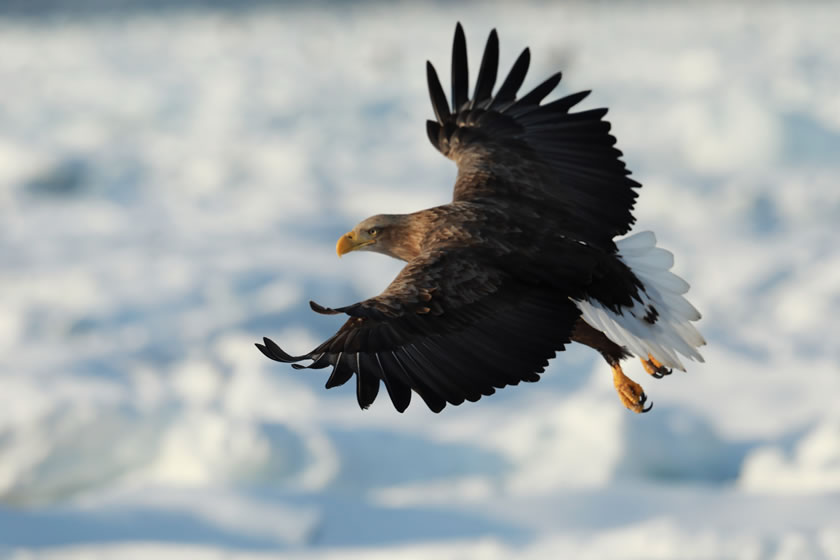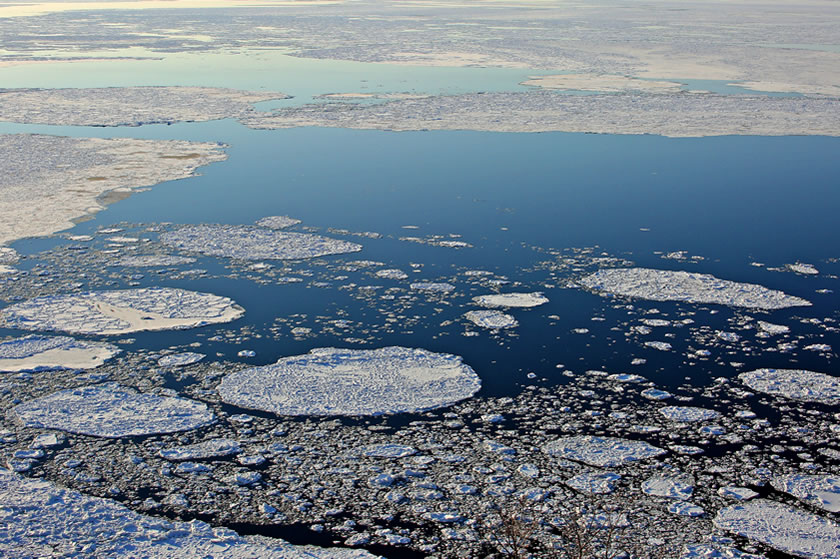 This tour explores the symbolic wildlife of Shiretoko's winter such as the Steller's Sea Eagle and White-tailed Eagle. You will never forget the spectacular moment of seeing such a massive eagle with over a meter body length and two-meter wingspan as it soars overhead. You may also see other majestic wildlife such as Ezo Sika Deer, Ezo Red Foxes and Seals on the ice if you are lucky.
Period
From December 1, 2021 to March 31, 2022.
*Eagles may be more difficult to see in early December and mid-late March.
Time
2:00 pm - 4:00 pm (-2h) (December 1 to February 9)
2:30 pm - 4:30 pm (-2h) (February 10 to March 31)
Price
Adults (13 years old or older) – 3,500 JPY
Children (4 to 12 years old) – 2,600 JPY
*We only accept cash payment at the start of the tour.
If you are staying at any of the Kitakobushi group hotels, you can pay at the check-out.
Requirement
4 years or older.
Meeting place
We will pick you up at the lobby of your accommodation. (Utoro area only)
Pick up time
We will pick you up about 20 minutes before the tour starts at your accommodation or the road station Utoro Shirietoku. We may not be able to make the agreed pick-up time due to other guests' situations.
Booking
Please book by 12:00 noon of the tour day.
Head
Woolen hat, neck-warmer
Tops
Waterproof jacket (or ski jacket), fleece jacket, sweater and long sleeve shirts.
Bottoms
Waterproof overtrousers (or ski trousers). It is strongly recommended to wear thick fabric trousers or tights underneath.
Shoes
Warm winter boots
Others
Gloves
Sunglasses or goggles are useful.
Bottle of water
Free rental items
Waterproof gloves, woolen hat, neck-warmer, rain boots, ski wear (jackets and trousers).
*These items are available on a first come, first serve basis. You can reserve items in advance if necessary.
Notice
Please note that encounters with wildlife are not 100% guaranteed.
Depending on natural conditions, the end time may vary slightly. Please join our tours with time to spare.
There is no restroom available in the field. Please keep this in mind before starting the tour.
We watch wildlife from the inside of our vehicles; however, we sometimes get off the vehicles to observe them. Please prepare comfortable and warm clothing.
Please come to the agreed place on time. If you are late on the day, we might cancel you so that the other guests can go on tour.
It gets difficult to find the eagles in late March as they migrate to the further north.
Cancellation is free up to 2 days before the tour. After 2 days a cancellation fee of 20 % of the tour cost will be charged if you cancel 2 days before the tour, 50 % if you cancel the day before and the full tour cost if you cancel on the day of the tour.