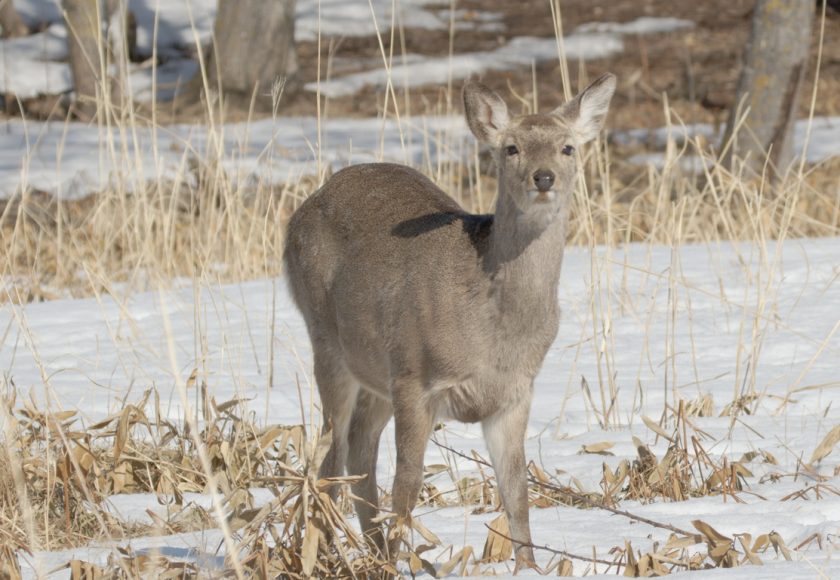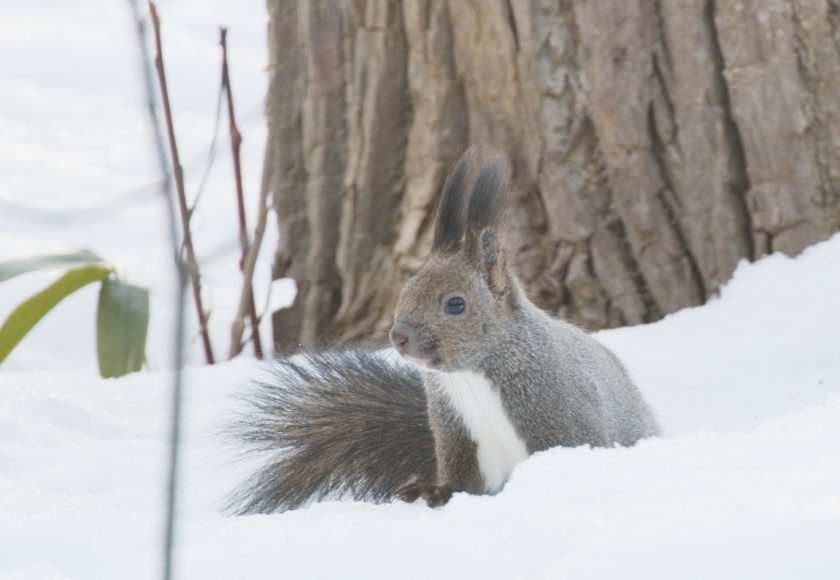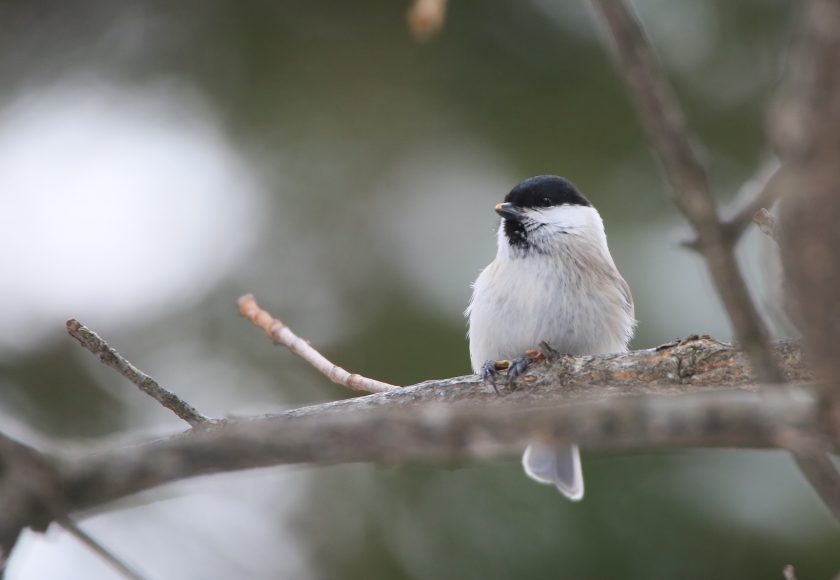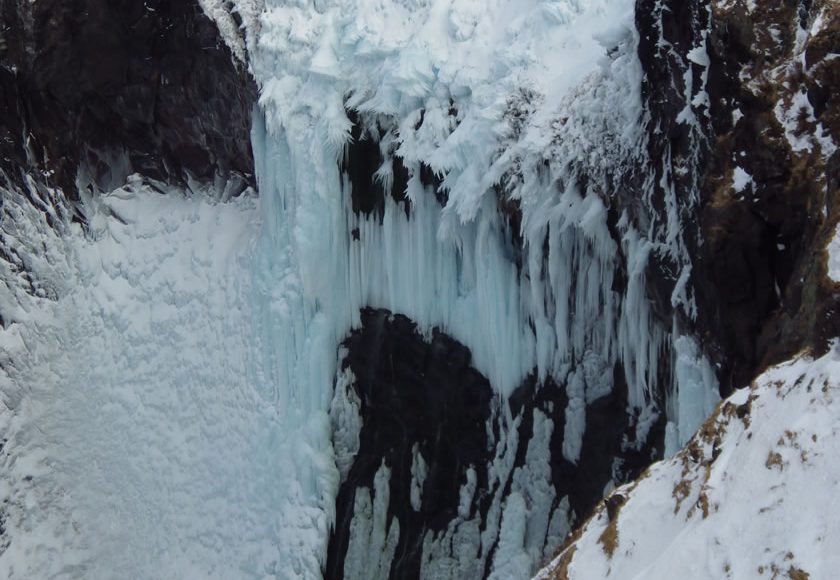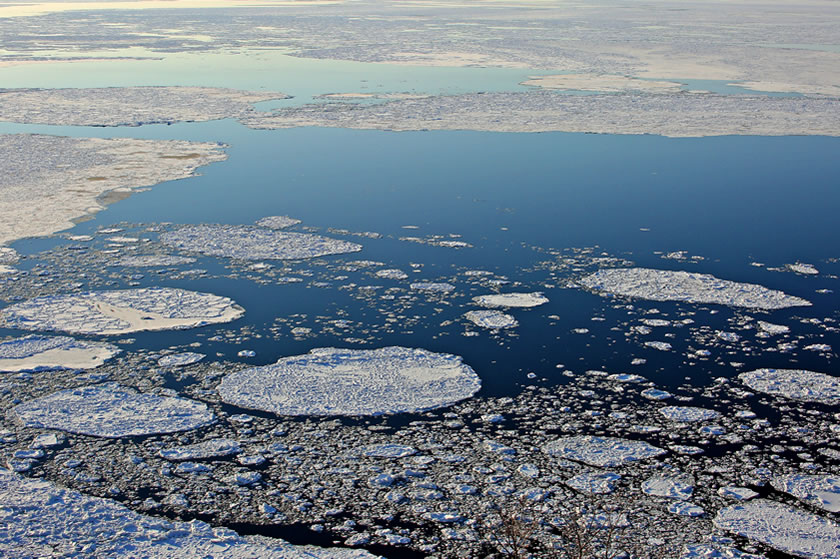 This tour guides you through forest to one of Shiretoko's main attraction spots, Frepe Waterfall, using snowshoes. The winter cold transforms the waterfall into mysterious-shaped aqua-blue ice pillars. The Shiretoko Mountains standing behind the waterfall and the vast field of ice appearing underneath, when the sea ice from the north arrives at the coast make for an incredible sight. Thanks to the snow and shoes, we are able to access to some places which are difficult to reach in the other seasons, giving us a unique experience and the chance to see something different.
Book now (Morning)
Book now (Afternoon)
Period
From December 1, 2022 to March 31, 2023
Time
9:00 am – 12:0 am (-3 hours).
1:00 pm - 4:00 pm (-3 hours).
Price
Adults (13 years old or older) – 5,100 JPY
Children (4 to12 years old) – 2,600 JPY
*We only accept cash payment at the start of the tour.
If you are staying at any of the Kitakobishi group hotels, you can pay at the check-out.
Requirement
6years or older.
Meeting place
We will pick you up at the lobby of your accommodation. (Utoro area only)
Pick up time
The meeting time is different depends on the meeting place you requested.
For detailed meeting time, please confirm below.
Detailed Meeting Time
-People who chose "Your Accommodation"-
*Yuhino Ataru Ie ONSEN HOSTEL/KIKI Shiretoko Natural Resort/Shiretoko Dai-ichi Hotel/Hotel Shiretoko/
20min before the starting time of the tour
*Shiretoko Village/Shiretoko Hostel Hanare/ Bon's Home/ Shiretoko Pereke/ Kiraku / Shiretoko Lantern/ Ishiyama/ Iruka Hotel/ Shiretoko Noble Hotel/ Shyutyo no Ie/
15min before the starting time of the tour
*Kitakobushi Shiretoko Hotel& Resort/Hotel Kifuu club Shiretoko/
10min before the starting time of the tour
-People who chose "Drive Resting Area, Utoro-Shirietoku"-
15min before the starting time of the tour
*We might be late due to other guests' situations.
*Please come to the agreed place on time. If late, you might be cancelled.
Notes for snowshoe tours
If there is not enough snow, we will use Rubber boots instead of using snowshoe in the tour.
(*Especially during December and end of March.)
In that case, the tour will be the same tour as spring/summer tour
and the tour fee is change to 3,100yen(Adult) and 2000yen(Children).
Booking
Please book by 7:00 am of the tour day.
Head
Woolen hat, neck-warmer
Tops
Waterproof jacket (or ski jacket), fleece jacket, sweater and long sleeve shirts.
Bottoms
Waterproof overtrousers (or ski trousers). It is strongly recommended to wear thick fabric trousers or tights underneath.
Shoes
Warm winter boots
Others
Gloves
Sunglasses or goggles are useful.
Bottle of water
Free rental items
Waterproof gloves, woolen hat, neck-warmer, rain boots, ski wear (jackets and trousers).
*These items are available on a first come, first serve basis. You can reserve items in advance if necessary.
Please note that encounters with wildlife are not 100% guaranteed.
Depending on natural conditions, the end time may vary slightly. Please join our tours with time to spare.
There is no restroom available in the field. Please keep this in mind before starting the tour.
It can be -20 degree Celsius in mid-winter. Please prepare warm clothing beforehand.
As the field conditions can change, (please be aware that) we cannot be fully responsible for and prevent nature-caused incidents. (Please be aware of your own responsibility to protect yourself.) Also please be responsible for your own body condition. If you do not feel good, please consider cancelling the tour.
Please come to the agreed place on time. If you are late on the day, we might cancel you so that the other guests can go on tour.
Cancellation is free up to 2days before the tour. After 2days a cancellation fee of 20% of the tour cost will be charged if you cancel 2days before the tour, 50% if you cancel the day before and the full tour cost if you cancel on the day of the tour.
For more information please refer to "Frequently Asked Questions".